For your safety and the welfare of the animals, please adhere to the following guidelines.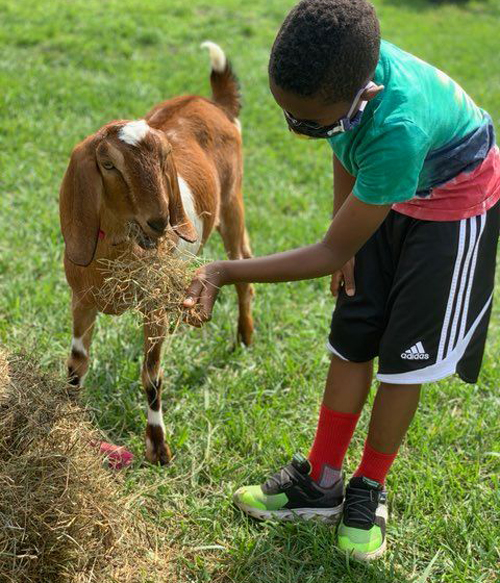 Safety + Fun!
Our animals are healthy, clean and well-cared. All animals health care is overseen by our vets.
We are a USDA inspected and licensed facility.
As a Covid-conscious Farm, our goal is to ensure that all visitors feel comfortable and safe. Therefore, we have the following measures in place:
Only one family/group on farm at a time
Masks available (families decide if they will wear them and if they would like staff to wear them)
Hand-washing before & after visit
Social distancing to the extent possible
Everything sanitized prior to your visit
Small groups
Please note, if and when Covid cases in the area spike to a level where NYS or the CDC issue guidelines for preventing COVID transmission, we will ask all guests to help us in these efforts by abiding by the guidelines.
Our goal is to keep staff and guests healthy and happy and appreciate your help with this!
Feeding the Animals: Our animals are on special diets to help keep them safe and healthy. We will supply you with some of their favorite snacks — but please, do not feed the animals any outside treats or food.
We appreciate your assistance in keeping this a fun experience for every person and animal on the farm—thank you!