Ideas for Private Farm Visits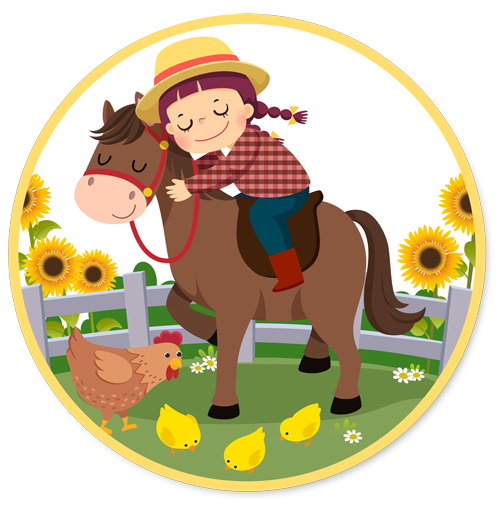 When we say "private Farm visits," we mean it!
As the only group—or couple—on the entire Farm, you can enjoy a unique, exclusive experience that will create lasting memories no matter the occasion.
Below are just a few ideas for booking a private Farm visit with Pied Piper.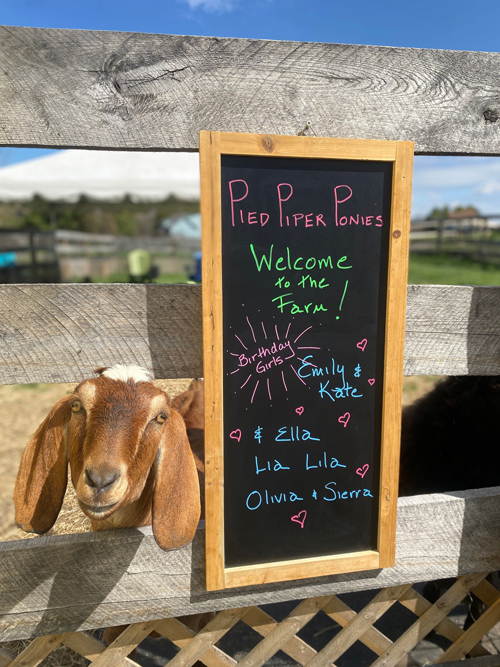 Birthdays, Anniversaries, Surprises
Is there any better way to celebrate a birthday than with a pony or a goat? We don't think so! We'd love to help you celebrate a special person in a special way. Your small group visit includes a be-ribboned pony, a sign for the birthday person, and even a cake to feed to the animals!  

Please note: We don't have a "birthday barn" and host only small group visits to celebrate a birthday
Come enjoy a change of scenery with a fun, new, personalized outing. There's nothing better than watching the kids' eyes light up when they see all the animals waiting for them!
PLUS, with your own personal host, we ensure everyone—even the shyest pumpkin in the patch—learns about and engages with all the animals.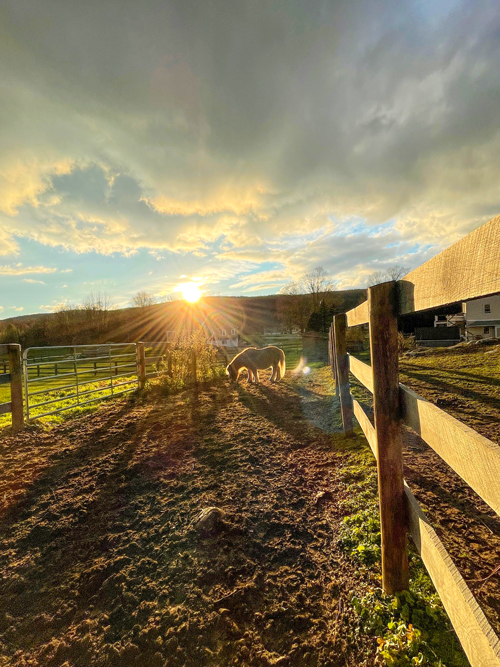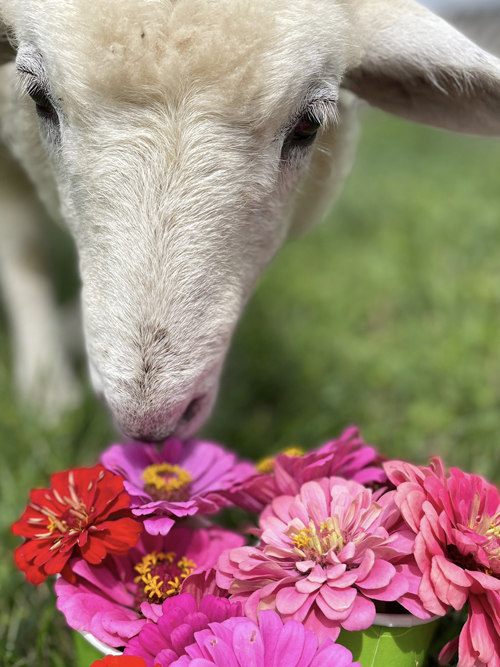 Spring Festivities—
Private Flower Experience!
At the end of your Spring outing, the kids will have the opportunity to "pick" freshly cut flowers scattered about in our large field—a fun and exciting way to get that last bit of energy out while transitioning the kids to the end of their private farm visit. With all laughs and no tears.
Fall Festivities—
Private Pumpkin Experience!
Orchards and pumpkin patches will be busy this year, with long lines and big crowds. Come do fall fun your way with a personal experience in a safe space! Pumpkins included.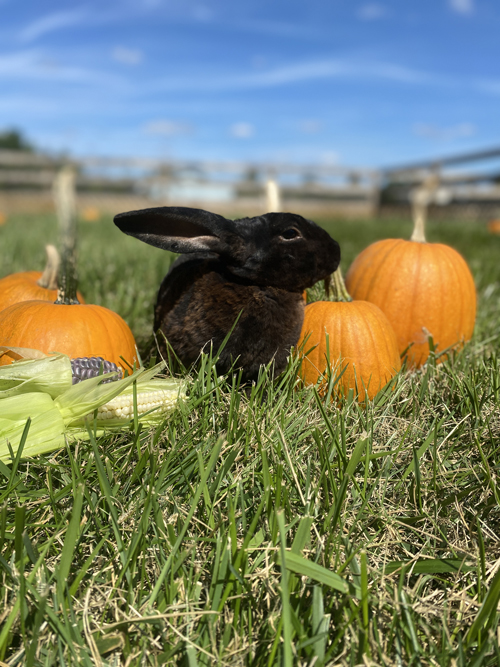 Learning Pod or Home School Visit
Get a hands-on experience that will add to any lessons—biology, ecology, agriculture, and much more! We are happy to teach the kids about the animals and their care and can tailor any discussion to your needs.
Adults and Kids with Special Needs Welcome
Our corral is walker and wheelchair accessible, and we have extensive experience working with special needs of all types.  
Virtual Kiss-A-Pig Fundraiser
Get one person or a few people from your school or organization to agree to kiss a pig if a certain amount of money is donated through a Go-Fund-Me campaign. Once your goal is reached, choose a date, and the lucky volunteer can come here to the Farm for a livestream of them "kissing" the pig!